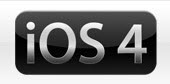 Apple today announced the most awaited iOS 4.0 update for iPhone 3G, iPhone 3G S, iPod Touch 2G and 3G ( 3rd generation) devices. All iDevice users can now download and update their device OS to the latest version. Apple iOS 4.0 is considered as major update, and it runs perfectly on iPhone 3G S and iPhone 4.  Few other devices can also download iOS 4.0, but there would be some limitation in functionality. Before download, make sure that you have the latest version of iTunes (9.2) installed. The procedure of iOS 4.0 installation is the same as you might have done for older versions. However, downloading iOS 4.0 from Apple servers would take much time. And there is a chance for it start from the beginning, if something happens in between. So here we have offline  direct download links for iOS 4.0 ipsw of iPhone 3G, 3G S, iPod touch 3G and iPod Touch 2G.
Apple iOS 4.0 screenshots: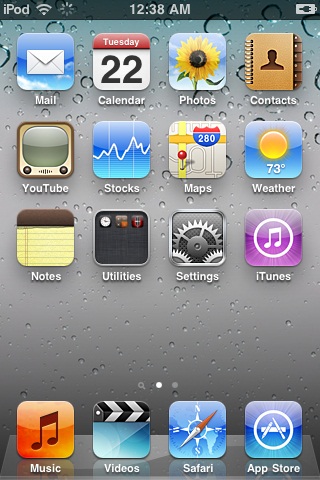 Download iOS 4.0 ipsw :
You can backup these offline .ipsw firmware installers for future use. Just proceed to the following links and download the iOS 4.0 suited for your device.
Download iOS 4.0 ipsw link for iPhone 3G here.
Download iOS 4.0 ipsw link for iPhone 3G S here.
Download iOS 4.0 ipsw link for iPod 3G here.
Download iOS 4.0 ipsw link for iPod 2G here.
How to install iOS 4.0 manually using .ipsw installer:
After download, open iTunes and click on device section. Now select your iPhone/iPod Touch from the left menu. Apple will show a message that a new OS update is available for your device. Just ignore that warning. Now backup your iPhone / iPod touch contacts, messages, email, purchased apps and other settings. The next step is to hold  your shift button and click on the restore button. Using the explorer open the location of iOS 4.0 download and restore. Wait for iTunes to compare iOS 4.0 offline installation.
Update: Apple released iOS 4.2.1 for iPhone 4, iPad, iPhone 3G and iPhone 3G S and iPod Touch 4G and 3G.