SBI Life, as you know, is the insurance arm of the largest bank in India, SBI. The firm has been functioning in India since 2001, and since then it maintains a huge number of clients. SBI life offers policies under traditional and ULIP plans across all segments. If you are an SBI Life policy holder, you would like to know the current status of your insurance, the fund valve, NAV and other details. As a result of the online initiatives, it is now possible.

SBI Life Insurance policy status
Earlier customers had to approach SBI Life office/agent for servicing their policies. With the relaunch of SBI Life website sbilife.co.in, now it possible to do almost everything online.
SBI Life Policy status online: Existing customers login to the official portal to check their SBI Life policy status, and do alterations online.  Go to this link to start your registration. Policy Number, Customer ID, email ID and DOB are the necessary information required for the one-time registration. Check your policy document for all the necessary details for setting up the account.
Once an account is setup, you may add all your exiting SBI life policies to it.
Login to SBI Life website using login name and password.
Click on 'View Policy" link.
Now, select the appropriate policy number.
The current status of the SBI policy like premium amount, renewal date maturity, etc. all will list there in the window.
SBI Life Policy status on mobile
SBI also has an SMS alert system for delivering policy updates on customer's mobile number. Use the following format to SMS the insurance company.

Some operators charge for this message @ RS 3/SMS.
Check latest fund value of SBI Life polices
Insurance and investment need entirely different strategies. However, at SBI Life most of the products combine life insurance and investment. Nevertheless, if you are an SBI Policy owner, it is important for you to know the current fund value of your purchase. Same as the Policy status you may check SBI Life fund value through official website and SMS. In addition to this SBI also provides a missed call service for getting the latest fund valve.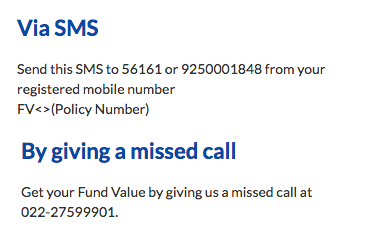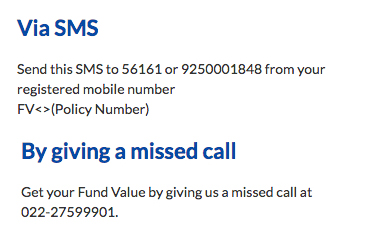 You may also check the fund value through SBI Life website. First of all, do a registration as explained above. Login, and proceed to view the policy status, and then click on the "Fund Value" Tab. The most up-to date value of your investment is on the screen.
SBI Life Fund value low? Is the policy under-performing? Change your fund online. Find the "Fund Switch" option on your account to move your plan to a better performing option. Do it carefully; it may directly affect the performance of your investment.
Calculate SBI Life Fund Value as on December 2019
It is possible to calculate the latest fund value of SBI Life policies by multiplying the number of units with the current NAV of a single unit.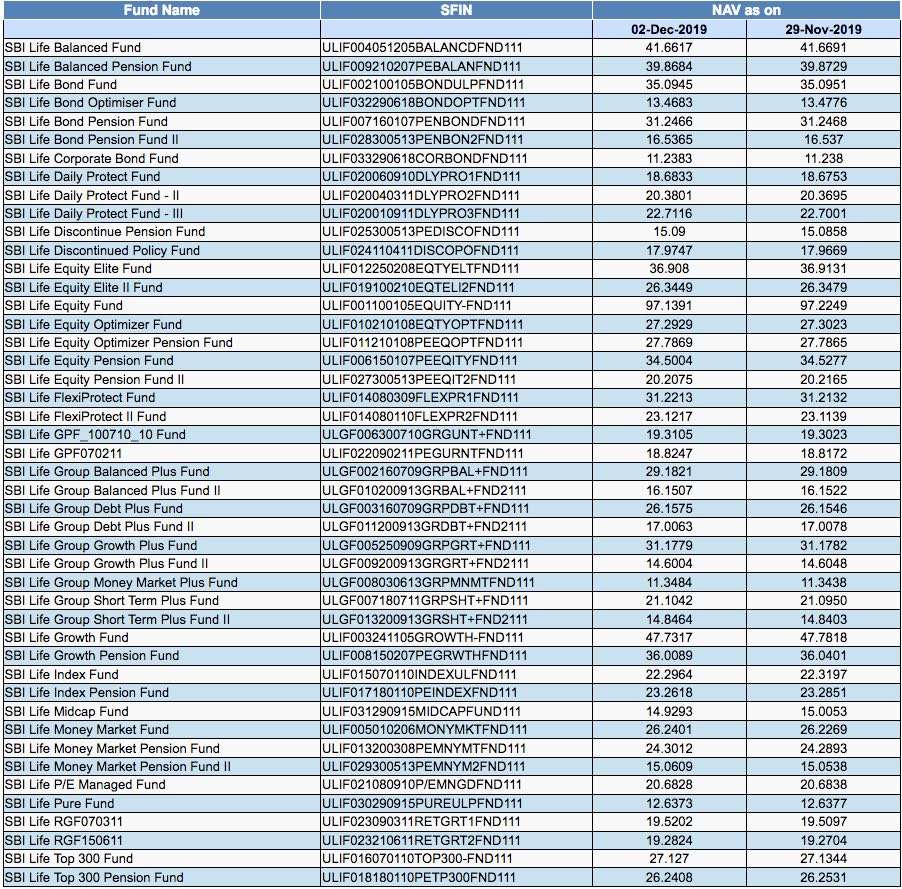 If yours is a single premium SBI Life policy, just multiply the units given in the policy document to NAV for calculating the fund value.
For regular plans, you should login to SBI Life website, and check the status. SBI cancels the units at regular intervals for collecting charges. Hence, the number of units given there in the policy status is what applicable for calculation.
Please note that deductions may apply if you surrender your SBI Life policy.
Do you have any difficulties in getting your SBI Life Policy status or fund value? Let us know in the comments for help.