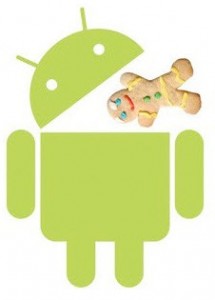 We are hearing some good news. Google and Android community is reportedly developing the upcoming versions of Android, the Android 2.3  Gingerbread and Android 3.0 Honeycomb.   The latest release of Android, 2.2 Froyo is already available for  Nexus one, and other manufacturers are in the process of updating their devices.  Android 2.3 Gingerbread upgrade will be available for all handsets and tablets meeting the hardware specification. Android OS 3.0 Honeycomb would be a tablet only operating system. Its is rumored that Google will release Android OS 2.3 Gingerbread SDK on November 2010.

The Android 3.0 Gingerbread will support high resolution screens, graphics and processing units and features that could be used in tablets.
Android OS 3.0 features: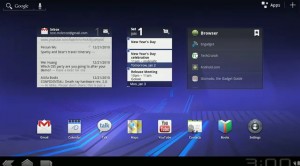 Fine tuned version of Android compatible with tablets.
A new user interface.
New home screen with interactive 3D effects and widgets.
Voice and video chat with Google Talk friends.
Google Maps 5.0 with 3D navigation.
Google books application.
Totally improved browser with tabbed browsing, Google Chrome bookmark syncing, auto form filling and many other features.
Gmail optimized for tablets.
Access to Android Web Store.
Improved 3D graphics, animations and support for dual core processors.
Android OS 2.3 Gingerbread features:
Google has confirmed that the next version of Android will be 2.3 Gingerbread. They have not announced  its features. However, we believe that it would include those features mentioned  by Vic Gundotra at 2010 Google I/O conference.
1. Bug fixes and improvements in the user interface.
2. Support for Voice input on web applications; translation, finding images and others.
3. Use accelerometer in Google maps.
4. Access Android market place from browser, mange applications and devices . When you download an application from your account, it will sync to the device through internet.
5. Send music to Android phone through internet.
6. Support for Google WebM video codec and new image format WebP.
7. Music streaming on Android player from iTunes or a song library.
8. New Web APIs that provides browser based access to camera, mic, navigation,and other system hardware.
9. Improved social networking features, cut-copy functionality.
10. Android music store.
11. Support from higher resolution mobile screen .
Android 2.3 Gingerbread supported devices.
Nexus One, Samsung Galaxy S, Galaxy Tab, HTC Desire HD, HTC Desire Z, Motorola Droid 2 and a few other handsets and tablets meets the hardware specifications for Android 2.3 Gingerbread.
Android OS 2.3 Gingerbread features (official)
Google announced Nexus S and Android OS 2.3 features of November 6 2010.
1. The fastest Android OS.
2. Option to make internet call(VOIP/SIP) within the phone application.
3. Support for NFC hardware that can be used to read data from NFC (Near Field Communication) tags embedded in t-shirts, stickers and other products.
4. Improved gaming with less CPU usage, full OpenGL ES 2.0 support, and fast device response.
5. Support for WebM open source video codec.
6. Download manager for organizing internet downloads.
7. Support for Gyroscope sensor.
8. News Camera APIs that developers can make use to bring camera features in their applications.
9. Redesigned keyboard and improved text section tool.
10. Support for large and high resolution display devices and tablets.
More features of the Android 2.3 Gingerbread is available at developer.android.com