You might know about Opera mobile 4.2 , mobile browser that brings real web experience on Symbain,Windows mobile , Android and Blackberry devices .Skyfire 1,0 is similar web browser which is also intended for bringing real web experience , online videos and music sites and applications into mobile web browsers .support for Currently Skyfire works with Windows mobile 5,6 with touch and Symbain S60 V3 . In both OS it supports live video streaming ,RSS feeds ,search ,social networking and many more .Skyfire 1.0 the only browser that support Hulu ,Youtube live web streaming in mobile phones by making use of flash player 10 and silverlight 2 and . Download Skyfire browser 1.0
Skyfire browser 1.0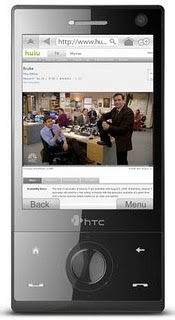 Skyfire browser features 1.0 :
Update Twitter ,Facebook and other social networking sites from browser interface itself .
Watch Youtube ,Hulu ,Metacafe , Dailymotion and all other streaming video sites in mobile phones .
Supports Windows mobile devices with touch screen.
Compresses data to reduce operator charges .
Play audio files in web directly .
Watch web pages in full size ,color and depth .
Read RSS feeds .
Skyfire browser 1.0 supported Nokia phones :
E63,E71,E90,E51,E65,E61i,E66,E61,E60,E62,E70,N95,E50,N95 8GB,N82,N73,N78,N77,N79,N85,N93,N93i,N96,N71,N75,N76,N80,N80i,N81,N818GB,N91,N92,5800 XpressMusic,c6120 Classic,c6110 Navigator,6121 Classic,c6210 Navigator,6220 Classic,6290,5320 XpressMusic,5500 Sport,5700 XpressMusic,3250,6124 Classic,6650,6708
Skyfire browser 1.0 supported SonyEricsson phones .
SonyEricsson W960i,G700,G900,M600i,P1i,P990i,W950i,P800,P900,P910.
Blackberry ,iPhone and Android versions are planned and will be released in near future .
Download Download Skyfire browser 1.0 .
Download Skyfire browser 1.0 for Windows mobile 5 and 6 .
You will need to close all other application before running Skyfire browser 1.0 . Otherwise it will show a memory low warning and exit .
Opera announced  Opera mobile 10 beta browser for Symbian S60 V5 touch devices.
Updated: Download Skyfire 2 mobile browser for Android, Windows mobile and Symbian handsets.