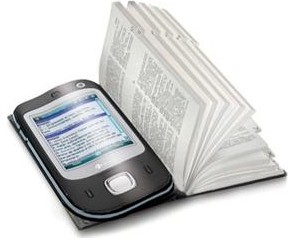 Dictionary is an essential application that we use regularly in our daily life. With the advancement in software technologies, dictionary applications are now available for computers and mobile phones. Native and Non-native learners can browse through English words, definitions, synonyms, etc. using standalone dictionary software. These days more and more smartphones are being released in the market. People now spend a lot of time on mobile phones. Having a mobile dictionary in our device would help us to get English-related queries answered on the go. Typical freeware dictionary software are either ad supported or with limited functionality.

Dictionary v3.1 for Java Supported smartphones:
Low and high budget Nokia, Karbon, Sony Ericsson, LG, Micromax, Samsung, Spice, HTC (Windows Mobile) phones supports Java applications. Dictionary v3.1 is simple Java based mobile dictionary software. The interface of the application is not that impressive. But it is more than enough for a normal user. This application includes the definitions for around 30000 English words and it can work without an internet connection.
Download Dictionary v3.1 here. Extract the ZIP file and transfer the .JAR (Java Mobile application) to your phone and install.
Nokia Mobile Dictionary application.
Nokia has a special dictionary application that is developed for their Symbian handsets. The application is very simple to use and it support multiple languages. The basic English-to-English dictionary is 1.5 M in size. It will be pre-installed on all compatible Nokia handsets. Further you can download different language packs to extend the functionality of the dictionary. Finnish, Hindi, French, Greek, Hungarian, Icelandic, Indonesian, Italian, Arabian, Bulgarian,  Chinese,Czech, Danish, Dutch, Japanese, Korean, Portuguese, Romanian, Spanish, Russian, Urdu language packs add corresponding word support for the dictionary.
We can't provide a link to the English version as the software is copyrighted. Just search in Google for "Nokia Mobile dictionary unsigned" version and download it.  Once you've the English version you can add additional language support to it, by  visiting the official Nokia web page here.  Check this page to know how you can sign the original English dictionary installer for your device.
Dictionary.com Mobile application.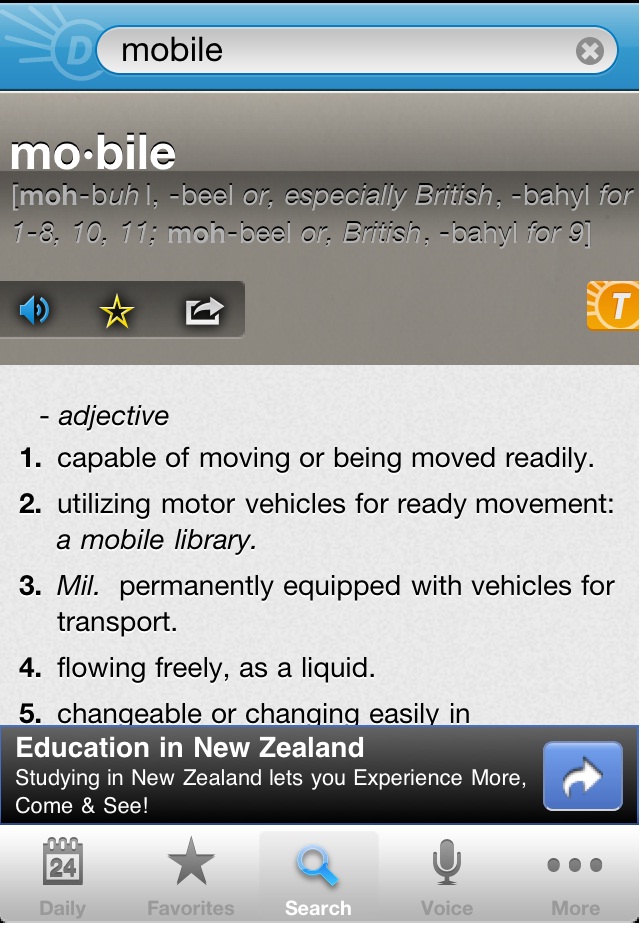 Dictionary.com offers an excellent mobile dictionary application for Apple devices like iPhone, iPod Touch and iPad. You can download it free from the iPhone app store here. This application comes with a database of around 320,000 words and definitions. Moreover, there is another section that shows the synonyms,  antonyms, phonetic and audio pronunciations, spelling suggestions, of the word searched. Android and BlackBerry versions of Dictionary.com app are also available, but you need a reliable data connection connection to use them.