Few days back we reviewed Advanced Device Locks that can be used to lock SMS and other applications in a Symbian mobile phone . But ADL was a shareware mobile software and you need to pay after few days of use .Here is another application called Active SMS Lock that can lock SMS messages in Nokia and other Symbian devices .  Download Active SMS Lock .
Active SMS Lock free SMS lock for Nokia: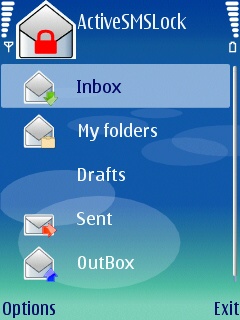 As you can see in the screenshot , Active SMS lock can lock SMS in inbox , Drafts ,Outbox and other SMS folders .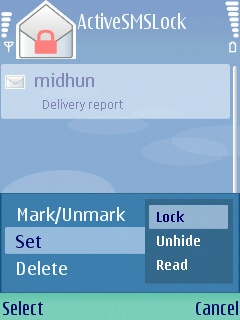 Open Inbox /required SMS folder > Select SMS and then lock  as shown in screenshot ( Default PIN code is 12345) .Active SMS lock is completely free and can be installed in following Symbian devices .
Nokia 3250, 5500 Sport, 6290, 6650 T-Mobile, N71, N73, N75, N80, N91, N92, N93, N93i, E50, E51, E60, E61, E61i, E62, E65, E70.
Download SMS message lock .
Nokia 5700, 6110 Navigator, 6120 Classic, 6121 Classic, 6124 Classic, N77, N78, N81, N82, N92, N95, E90
Download SMS lock .
Nokia 6210 Navigator, 6220 Classic, N78, N79, N85, N96
Download SMS lock .
These applications are already signed . If you are getting any error messages , You can use this method to sign mobile softwares.