IndiSMS is free mobile software for formatting, sending and reading SMS in local Indian languages. IndiSMS is available for Symbian (Nokia)and Java (SonyEricsson and other) supported mobile phones. The latest version of IndiSMS, IndiSMS 2 can send SMS in 9 Indian languages, including Hindi, Marathi, Punjabi, Gujarati, Bengali, Telugu, Kannada, Malayalam and Tamil. Download it right away to send SMS in Indian languages.
IndiSMS interface: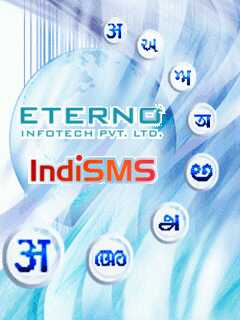 IndiSMS can send SMS in all-above mentioned Indian languages, but the target devices should support IndiSMS installed or should have necessary fonts to read the incoming SMS messages.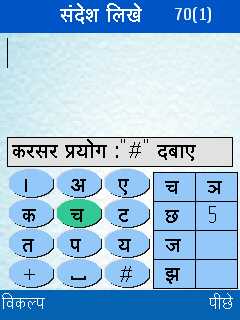 India SMS uses two types of input methods to format SMS in Indian languages. One based on typed English language and other is a virtual language keypad. When we type SMS in English, it is automatically converted to the selected Indian languages.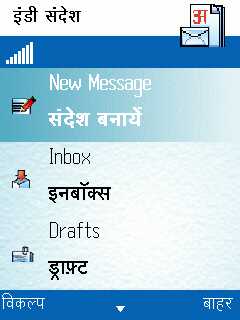 Download IndiSMS here (Nokia- Symbian S60 V6, V3 and Java)
You can select the required SMS language on loading the application. After that you can read an incoming SMS or create a new message. All incoming messages from IndiSMS can be accessed and read from IndiSMS Inbox itself.