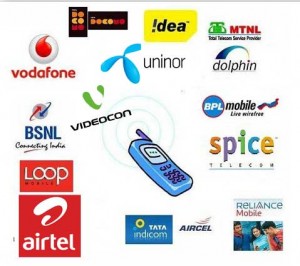 Finally, MNP has become a reality in India.  MNP or Mobile Number portability let users to change mobile network without  changing their number. So those who kept their connection only for the sake of the number can now switch to a different operator of their choice. In India, Airtel is the largest mobile provider, and they manage around 30% of connections out of 650 million. New GSM providers like Tata Docomo, Uninor, Videocon, were waiting for the MNP launch to take  their subscriber base to the next level. Today MNP was launched in Haryana, and it will be available in other parts of the country by January 2011. BSNL and Tata Docomo has announced attractive offers and tariff plans for customers willing to switch to their network using MNP. The procedure, charges for MNP in India and offers from some operators are given below.
MNP procedure and charges in India:
The procedure for mobile number portability is the same for prepaid and postpaid connection in India. TRAI has stipulated  19RS/- as the maximum charge for changing a number to another provider. And once switched, you have to remain in that network for at least 90 days before making a move to another network.
Now for changing a mobile number to a new network using MNP, send PORT " Your mobile number without quotes " to 1900.
Then you will get an SMS response with a Unique Porting Code from your existing carrier. And this code has to be submitted with your new connection application. The maximum time allowed for the service providers to make the transition is 7 days from the date of application.  Existing offers and balance amount in a prepaid number will not be carried to the new network. Also before applying for MNP, users should clear all their exiting bills with the current provider.
MNP offers from mobile companies in India:
Tata Docomo: Tata Docomo is offering 100MB free 3G data for 6 months, and 1p/6sec on-net calls with all new connections taken under MNP.
Check prepaid offers here. Check Postpaid offers here.
BSNL :  Free MNP switching without any charges, unlimited GPRS for the first month, 100/- RS worth free talk time are the latest offers from BSNL.
We will add MNP offers from other companies as soon as they are available.