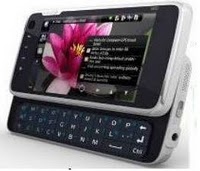 Other than NSeries and Eseries, Nokia offers special the internet targeted devices publicly known as Nokia internet tablets. Nokia internet tablets are usually powered by Maemo Linux OS and comes with a large screen, Flash, JavaScript, real web browser, social media support, etc.to enjoy the full potential of web. The latest member among Nokia internet tablet series is expected as Nokia N900. It will be the successor N810, but completely different in specifications and capabilities. The initial roll-out of this device is reportedly planned for T-mobile in USA. Here we have few images of Nokia N900 Rover internet tablet that were appeared today on a US based web forum.
Nokia N900 tablet photos: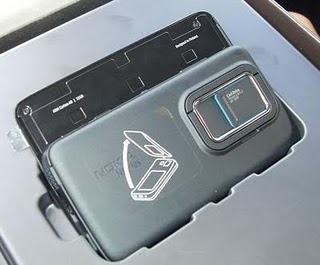 Nokia N900 Rover internet tablet specifications:
Massive 3.5 inch touch screen with accelerometer sensor.
5 mega pixel camera with auto focus and dual LED flash.
GPS, 3G, WiFi, Bluetooth, EDGE and GPRS.
Firefox web browser with Flash 9 and JavaScript support.
Upto 32GB of memory expandable.
Nokia N900 Rover internet tablet is expected to be powered by OMAP 3430 CPU at 500 or 600 MHz and the latest Maemo Linux OS version 5.
VOIP and instant messaging.
Dimensions 111 x 59.7 x 18.2 mm and weight 180 gram.
Though the external appearance of N900 Rover clarifies some doubts, this specs is not yet confirmed by Nokia or any other service provider. It will cost around the price of Nokia N97 if these features come true. The official launch date would be Q3 of this year.
Update : Nokia N900 official photos, specifications and price are available here.