In Symbian mobile phones, we don't have any inbuilt method to remove camera shutter sound. Camera sound will be there, even if the phone is in silent mode. The method to reduce camera sound by changing camera settings is not that effective as still there is some sound. Ccam is a Symbian mobile software that can remove camera shutter sound of Symbian S60V3 devices in a very simple way. Download cCam 1.03 from here.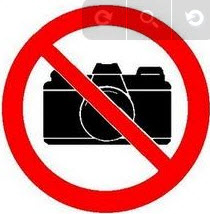 cCam 1.03 features:
Removes camera shutter sound in All Symbian s60V3 mobile phones.
Take images, zoom and save them in phone memory or memory card.
Download cCam application here.
Another method to remove camera sound is by changing sound profile in S60 V3 Nokia phones. To do this, open Camera and select settings>Now move on to Camera sound> Select the 4th sound and save settings.